I'm excited to share some glamour shots of my new Panoramic Press Album, made in the USA by the awesome folks at Pinhole Press! In keeping with Pinhole's aesthetics, the album is clean, simple, and beautifully made. The paper is super thick without being completely rigid and the ink colors are saturated and vivid. The book lays flat. This particular Vertical Panoramic Album, new to the Pinhole line-up, comes with a photo cover and fabric or leather binding (mine is fabric), and is available only to Pinhole Pro's! It's the perfect in-between album: more casual than a traditional hand-bound album, but far more superior in quality to consumer press albums.
My book includes some of my favorite pet shoots from the last couple of years. Here is a peek or two inside the album.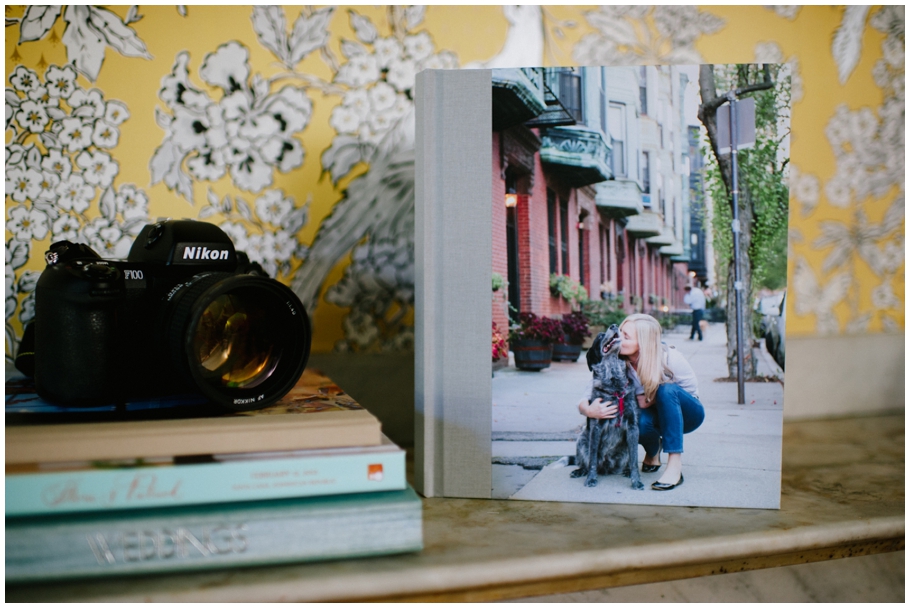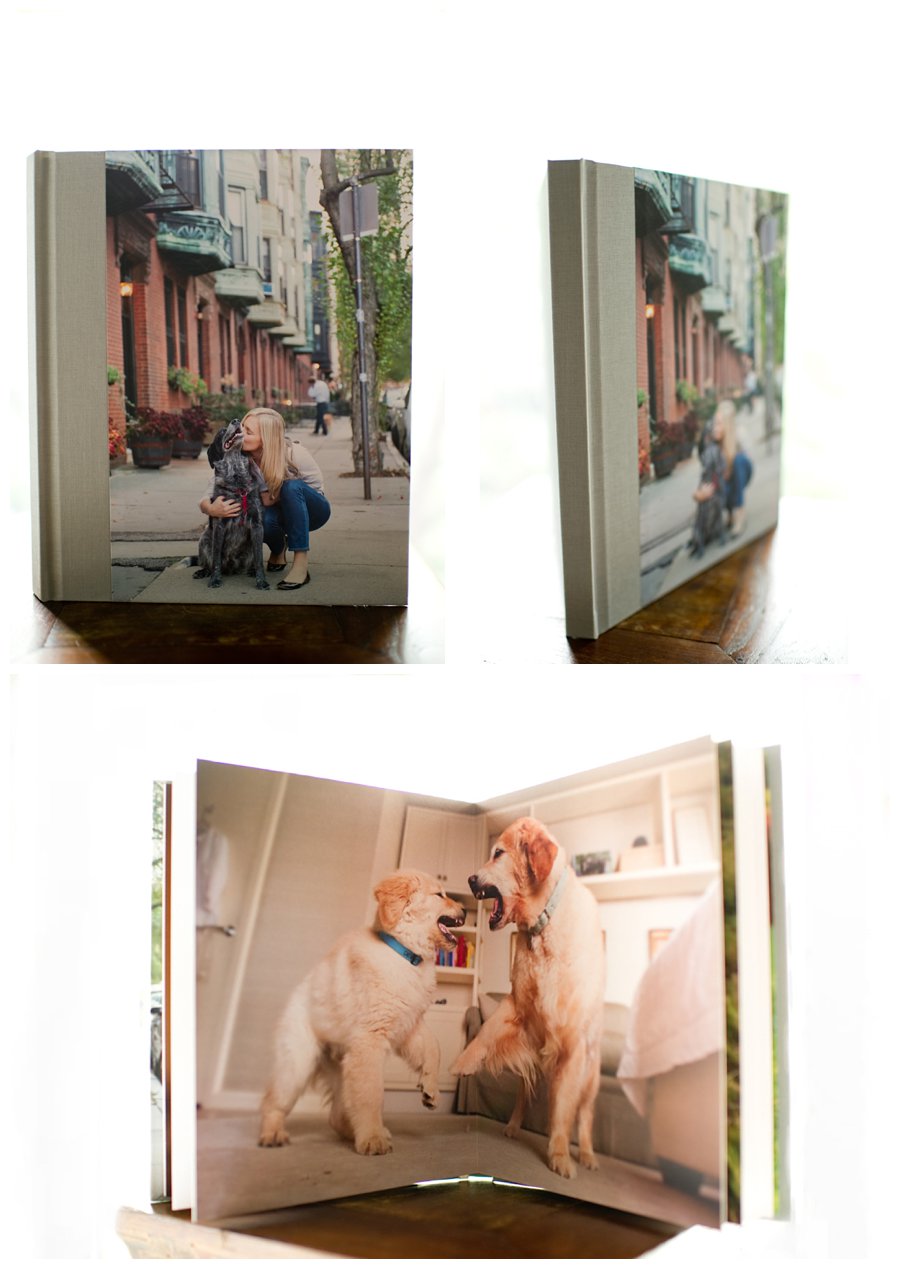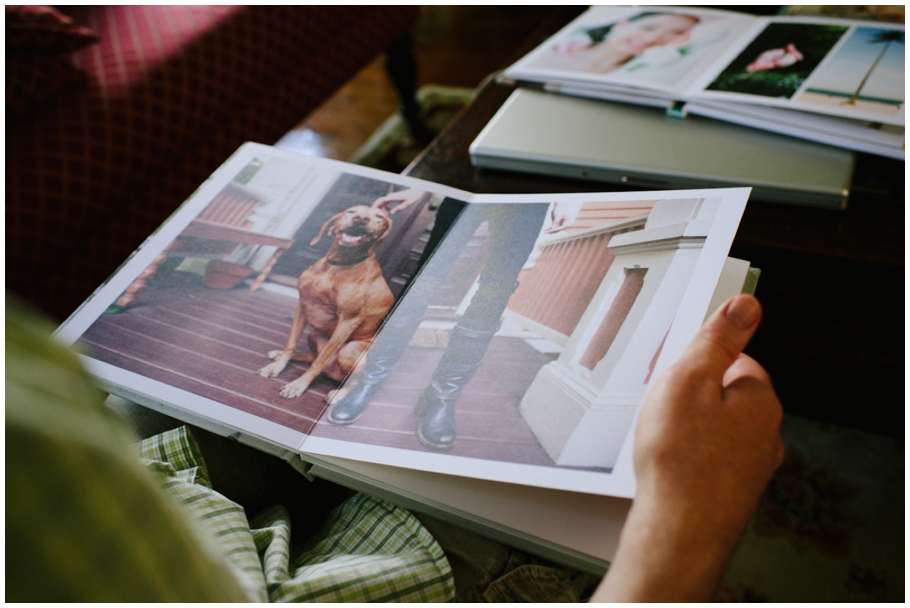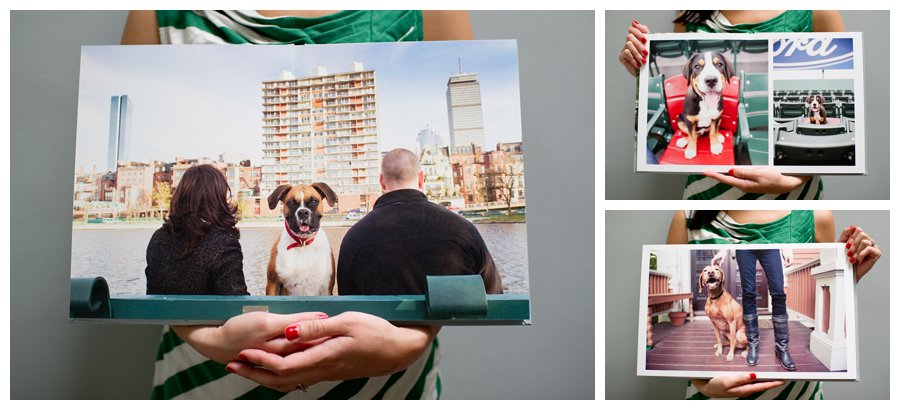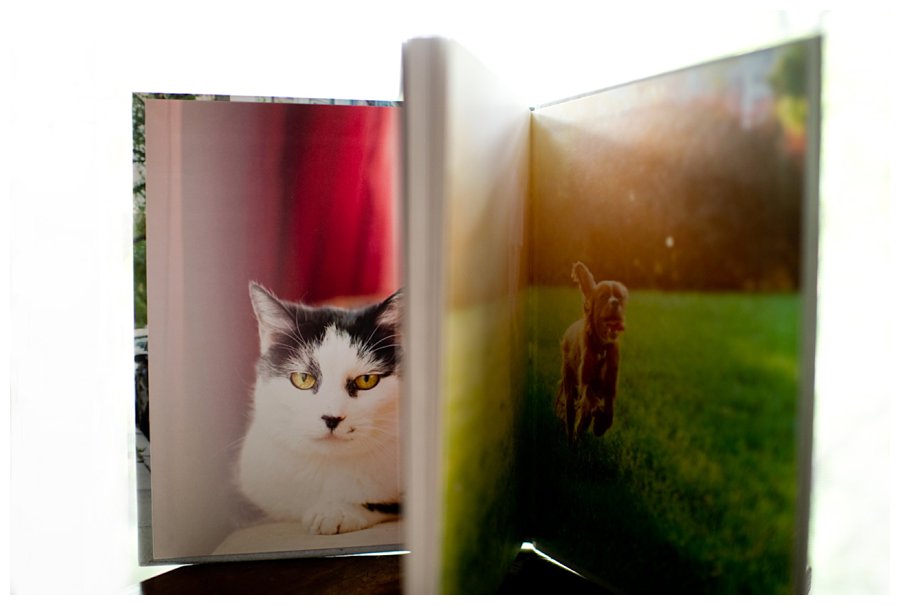 Here is Bingley posing with his favorite page, a full-bleed spread of himself when he was wee thing. His eyes have changed colors, but other than that he's still works that "bong!!" expression all day long. I love that I have it captured in my book, and am looking forward to making more of these albums for not just my clients, but for me!
THE DETAILS:
Vertical Panoramic Press Album, by Pinhole Press | 8.5 x 11″ | Layflat | Fabric or Leather cover
Paper: Mohawk Double-thick Superfine | Press Printed on HP Indigo | Max # of pages: 36
Spreads are fully customizable, or you can use their templates.
Ordering is available only through the Pro Studio software when you become a Pinhole Pro member.
Or ask your photographer how you can get your hands on one!