It's always a pleasure when I get to contribute to a couple's wedding day beyond "just" the photography. Today I'm sharing two wedding invitation suites with some very different hand-lettered elements done by me.
It starts with a bunch of scribbles, a scan and clean-up in Photoshop, and a hand-off to the printer (in this case, my usual partner-in-crime Parrott Design Studio for her exquisite letterpressing printing) for the finishing touch.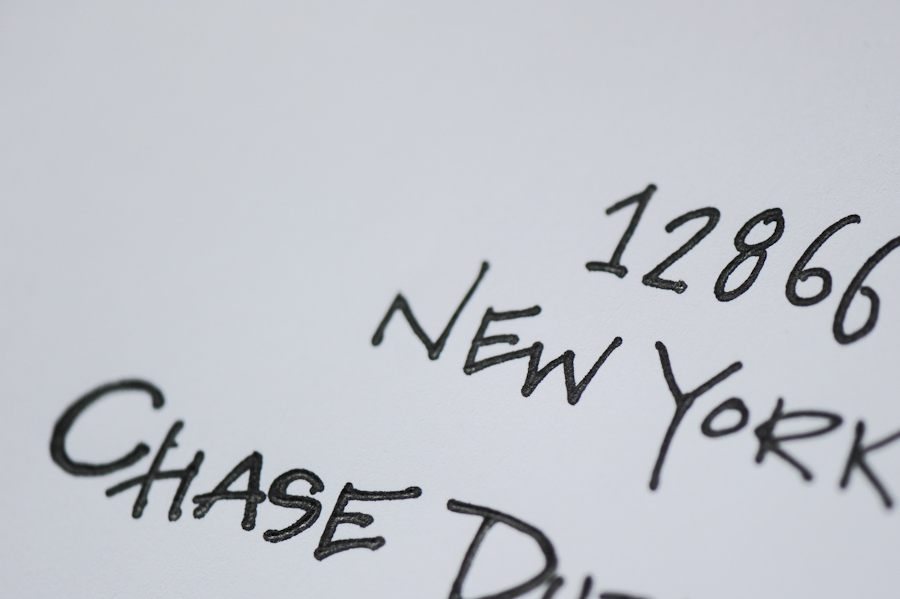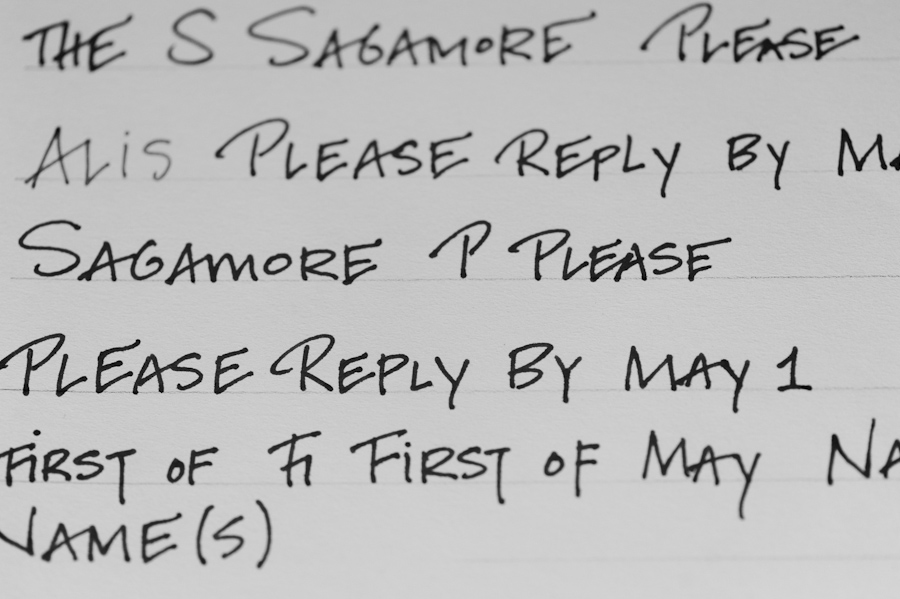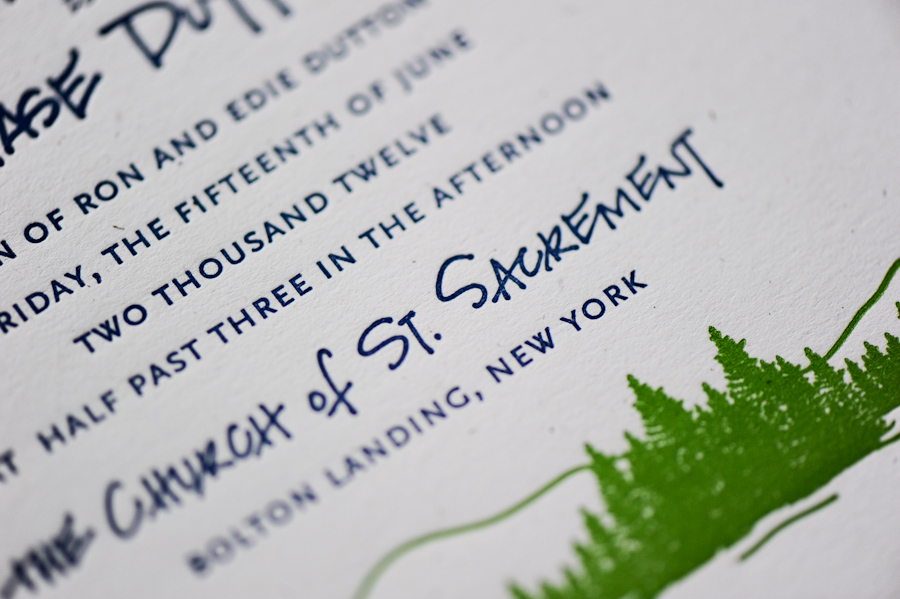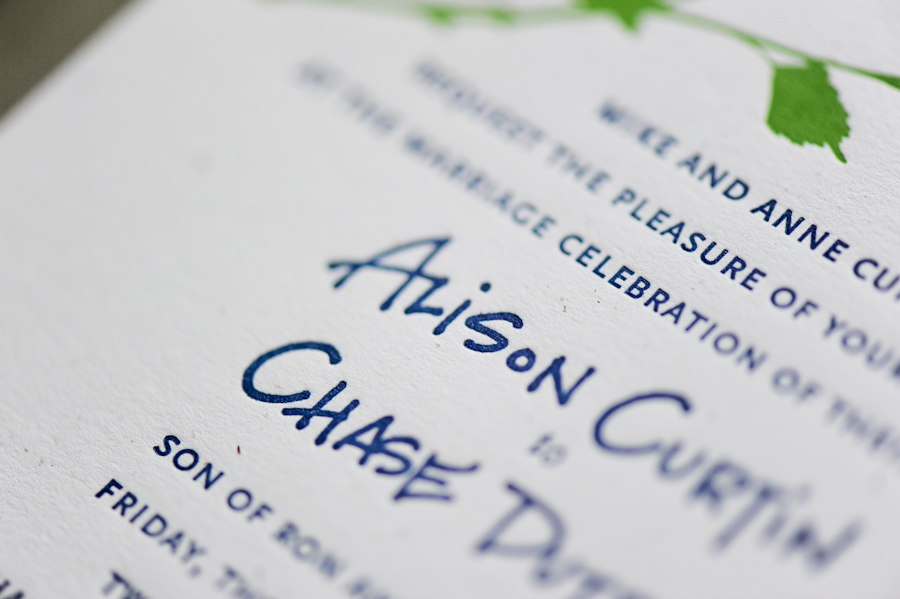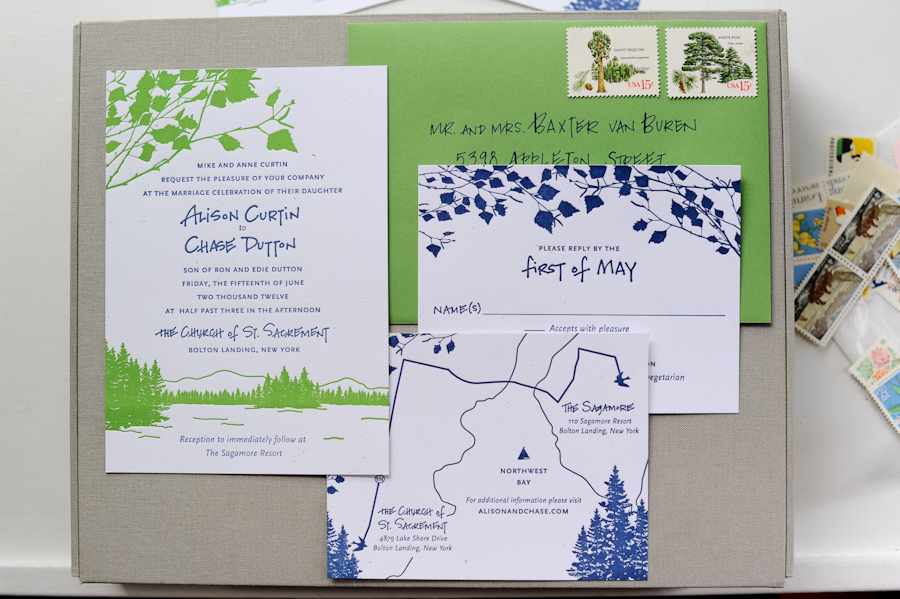 Above: Alison & Chase's woodsy letterpress printed invitations for their wedding on Lake George, New York, modernized by a all-caps script. Lettered with a Uniball roller pen.
Martha & Nate's invitations below were done with a nib and is more swoopy. I deliberately letter on slightly bumpy paper so that the scanner picks up the craggly, uneven edges of the script. It is hand-lettered after all and should look that way.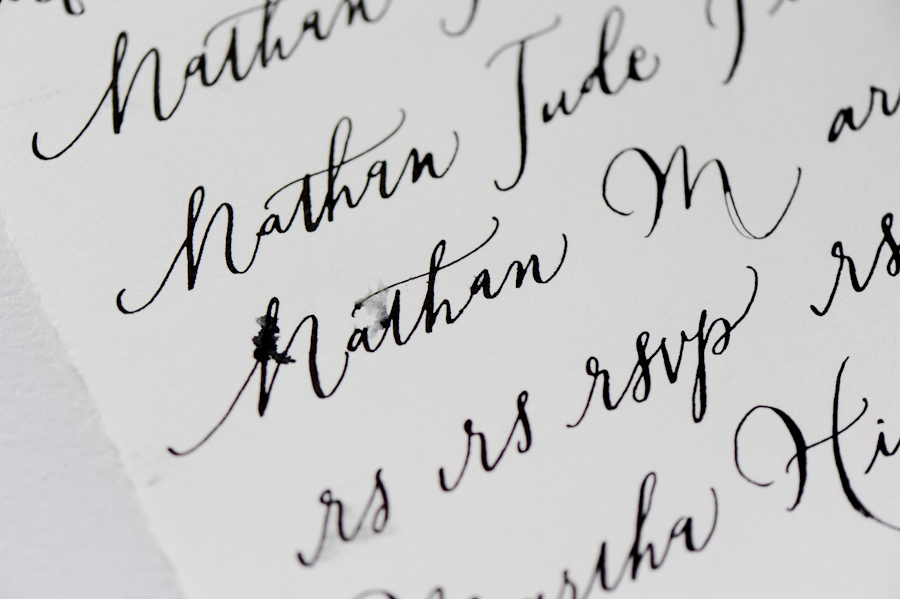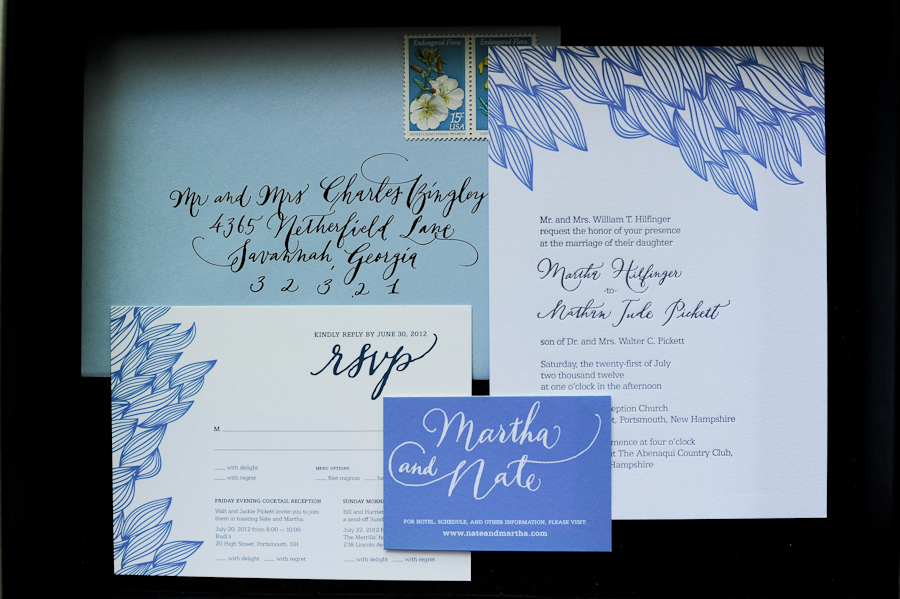 In addition to the usual lettered elements for the invitations, Martha and Nate also requested a "logo." I'm looking forward to how it will be incorporated on the wedding day!
Please note: Due to my summer schedule, I am no longer taking calligraphy commissions until October January 2013! Apologies for the inconvenience. Regardless, if you're planning a 2013 wedding please get in touch if you feel even a little bit that you'd like to incorporate hand-lettering. Photography clients take precedence!