I've had pretty much the same logo since the very beginning, with a few minor changes like making the cat shape hand-drawn and adding a watercolor texture to the text. Last week I was doing some hand-lettered logo work for a fellow photographer when I started scribbling "fat orange cat" for myself…and now I'm thinking I really want to change my logo.
I still use Paperfinger's hand-drawn cat, except with a little transformation in Photoshop to make him plumper and removing the outline. STUDIO is the same font type. What do you think? Current logo is at the bottom.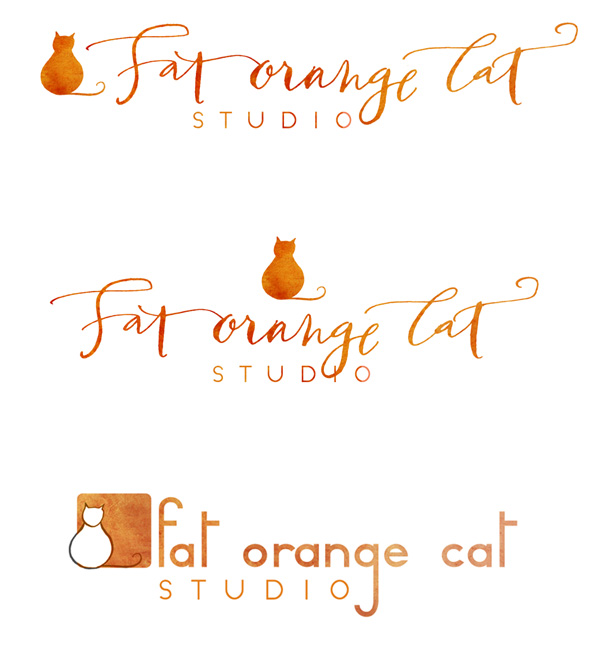 I showed this to Dan and he was underwhelmed. Hmph. I know for the sake of BRANDING (tried really hard not to use that word) it's best to stick with what you got, especially if it ain't broke. But what if I'm bored with it? I'm bored!
For fun, here were my original logo comps from nearly 4 years ago!