I can't believe it's October already. Again. But for the first time, I'm okay with it (fall is not usually my favorite season). I had a really fantastic summer. The weather was great, the weddings were wonderful, and in between all the working I managed to squeeze in a lot of playing. It was a really good, deliberately well-balanced kind of busy.
I finally got a roll of 35mm film developed and here are some photos from the July flower workshop with Amy Merrick in New Hampshire. I wish I had taken more, why didn't I take more?? Her family house was like a museum.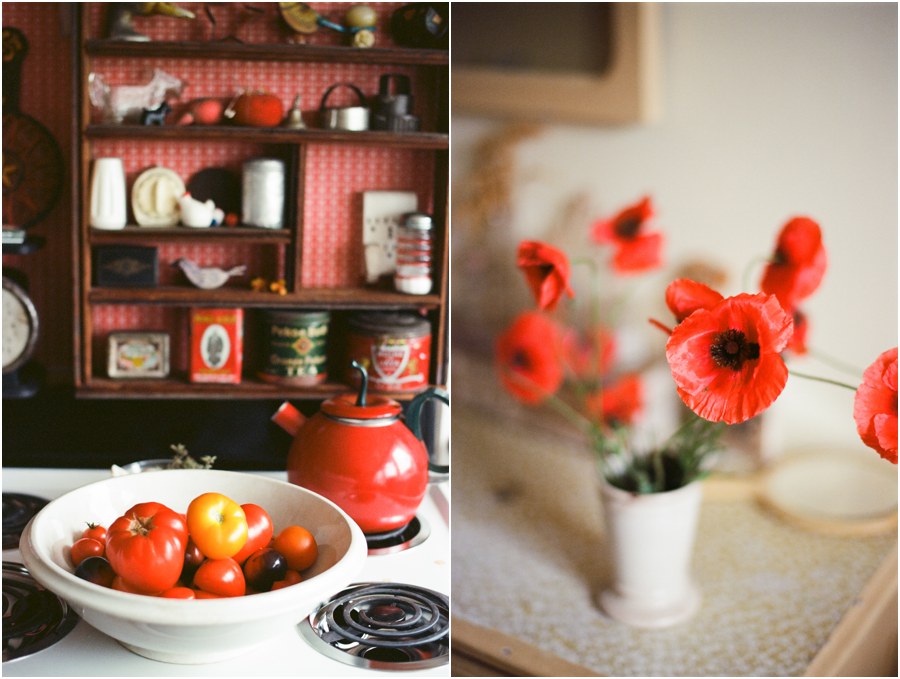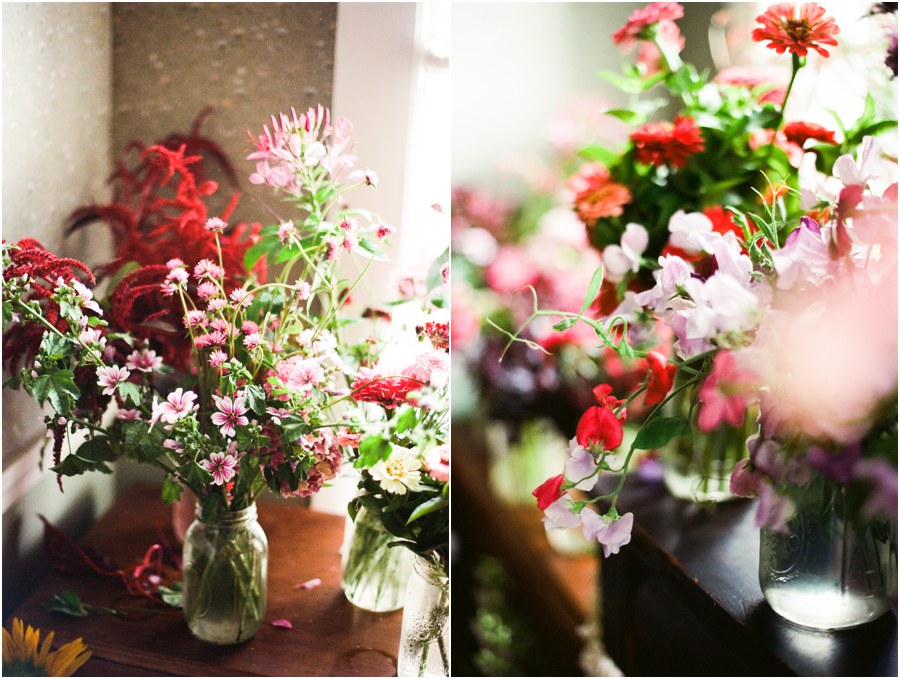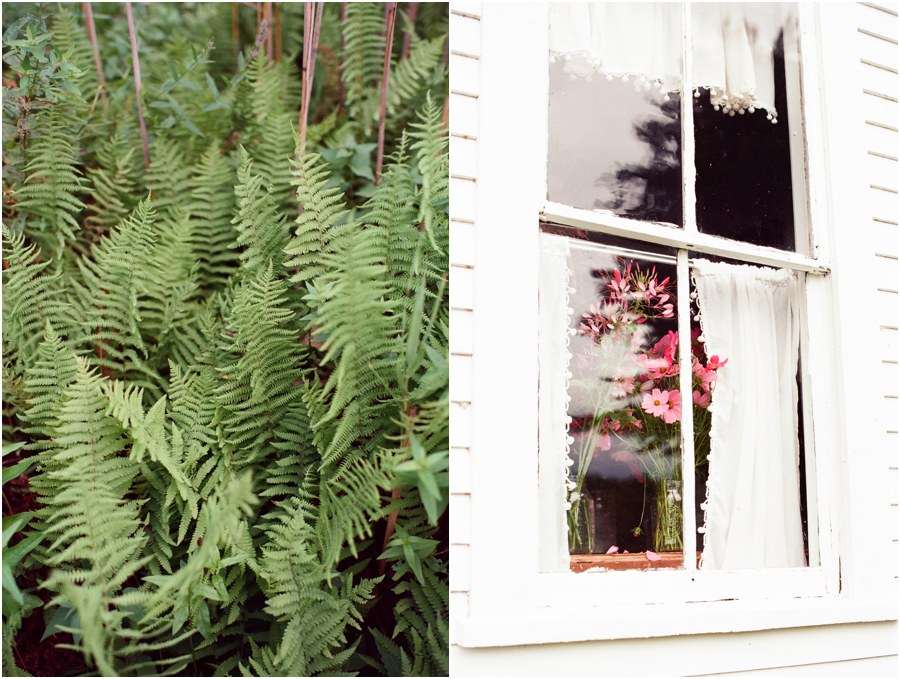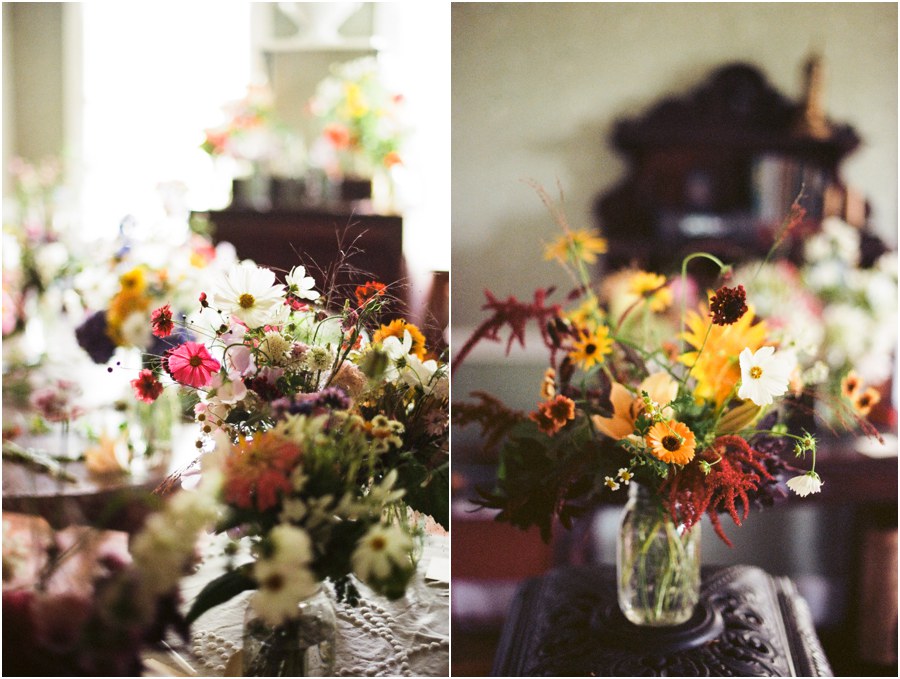 I would've gotten more with the poodle, but he muttered every four-lettered word he could think of just for this one shot.