A page from Kate & Phil's wedding in the Winter 2012 issue of The Knot Boston.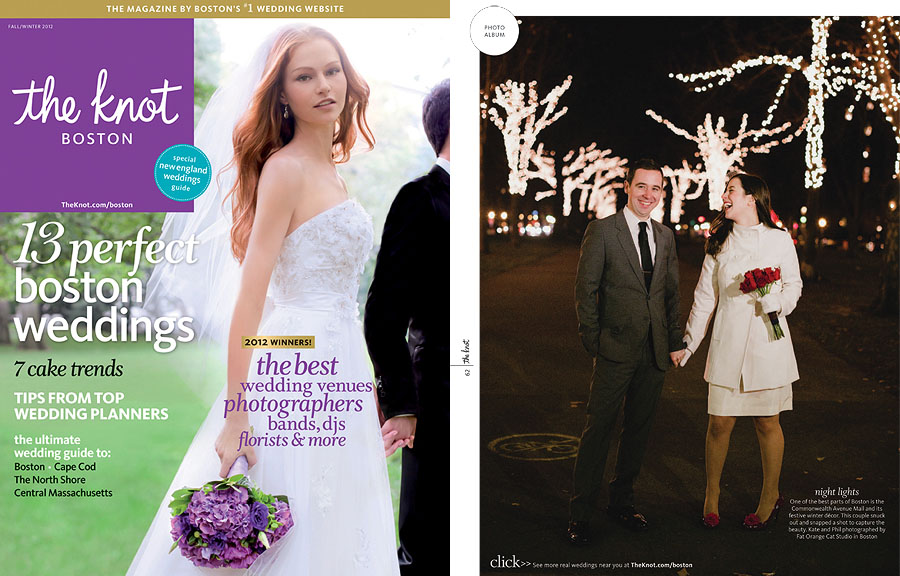 And recently, a handful of images from the current weddings issue of the Improper Bostonian. They had a feature on unique wedding venues.
This was Lisa Rigby's wedding that I second shot for back in May 2011 (thanks Lisa for allowing me to submit your wedding!).
The Artists for Humanity EpiCenter IS a really cool space! I haven't been back there. Here are some more shots of the venue.