It is with much excitement, pride, and butterflies in my stomach that I announce the launch of the book Rescue Pets of Boston, featuring beautiful photographs of the city's luckiest rescue pets in their homes!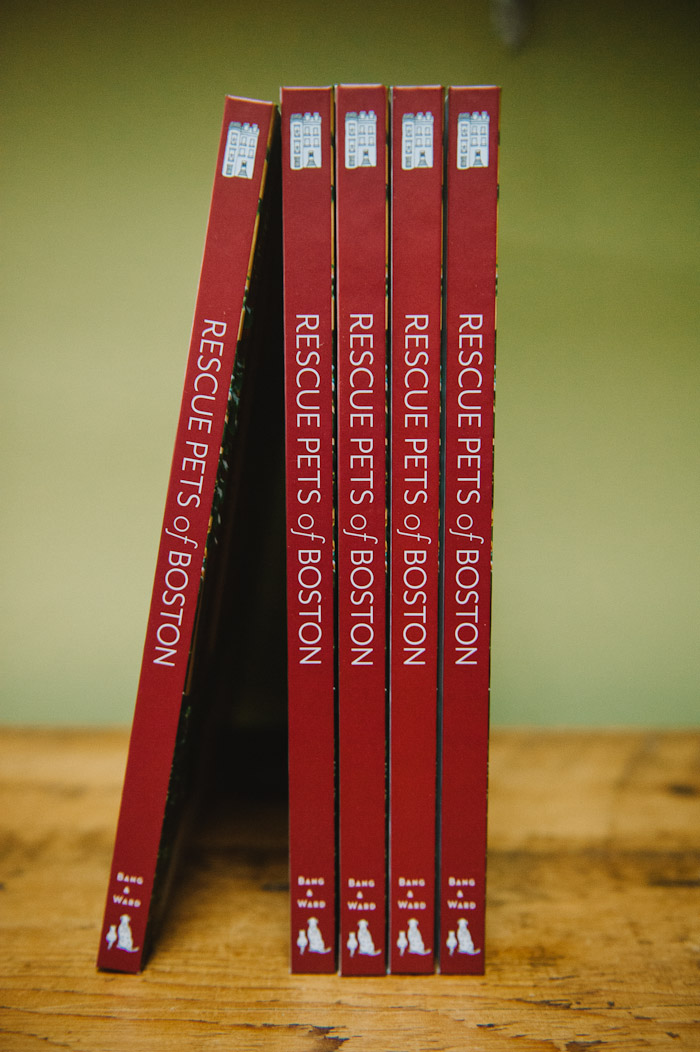 100% of proceeds from the sale of this book will be donated among these deserving charities:
Animal Rescue League of Boston
Fairy Dog Parents
The Gifford Cat Shelter
MSPCA-Angell
One Tail at a Time Rescue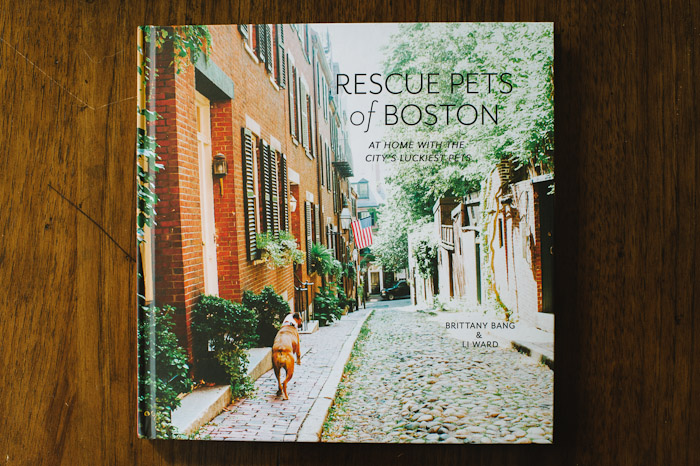 I first announced the project back in March here, when we were looking for a few good rescue models. In the months of May and June, Brittany and I have photographed 75 pets across 50 households. We then spent the next couple of months going through thousands of images, picking, processing, prepping the photographs, and in the last month, we finalized our album design for print.
We quickly received the proofs from the printers, and after all the little typos were corrected, the book went into final production. This past Monday, we received our shipment of 72 boxes. And today, WE ARE HAVING OUR BOOK LAUNCH PARTY!!!
I even have a signature drink and it's called the Fat Orange Fizz. AAAHH!
This has been a personally funded, homegrown project from the very beginning. Both of us have donated countless hours, blood, sweat, and booze! to this project. I am so proud to say that Brittany and I had a hand in every single decision and aspect of the book. Every single one. There were no shortcuts, only very hard work, passion, and a commitment to maintain our vision and to do this project justice. And while we had financial parameters and time constraints in place (this was all done while during my wedding high season!), we knew from the beginning that absolutely nothing would prevent us from producing the best book, the highest-quality book, the most beautiful book that we possibly could — and still be able to retain a profit margin worthy enough to be donated to charity.
Today our book officially makes its debut and goes on sale at the launch party. But you can buy your book online here! (Please allow at least 10 business days for delivery.)
Get your copy here: rescuepetsofboston.bigcartel.com
And be sure to follow Rescue Pets of Boston on Facebook too!
I have much more to say about this book and the process later, but I now must get ready for my party. Until then, cheers to you for all your support, to our beloved rescue pets of Boston, and to rescue pets everywhere!!