Hello there! What a crazy two months it's been! I just wanted to let you all know that Brittany and I have been in full swing promoting our book, Rescue Pets of Boston, in person wherever we can. Local retailers have graciously opened their doors to us so that we can have in-store book signings – what an experience that has been! To those who have stopped by and bought a book, I just want to thank you very much for your support. To those who have not yet purchased a book, I wanted to remind you that we are selling online, and that it is not too late to get your book in time for the holidays. But you have to be fast…
If you purchase online by tomorrow, Friday December 13th,
your book will be shipped to you in time for Christmas!
(US shipments only)
HURRY & CLICK HERE TO GET YOUR COPY NOW!
Each rescue pet has small bio that details where they came from to go along with the photographs of where they are now – living comfortably, happy, and safe in their forever homes! Only success stories here to lift the spirits!
The book is $49.99 and 100% of sales will be going back to animal-related charities. That's right. It makes the purrfect holiday gift for the pet-lover in your family.
AND…
If you're in the Boston area, you can also grab a copy in person, which I highly encourage you to do! Now more than ever we are all about shopping small, and shopping local. Here are the wonderful boutiques Boston area who are selling Rescue Pets of Boston. Check them out too for other unique holiday gifts! It's a win-win.
BACK BAY
The Back Bay Framery | 227 Newbury Street | 617.424.1550
Bauer Wine & Spirits  | 330 Newbury Street | 617.262.0363
SOUTH END
Goosefish Press  |  450 Harrison Avenue #65 | 617.728.2822
Olives and Grace  | 81 Pembroke Street | 617.236.4536
GREATER BOSTON
Durty Harry's | 287 Main Street | Charlestown, MA | 617.242.3647
Durty Harry's | 417 Harvard Street |Brookline, MA | 617.860.6154
Dayton Home  |  276 Washington Street |Wellesley, MA  | 781.772.1630
To entice you a little more, here are some photos from our book. Not only are we paying homage to these rescues and their amazing parents, all of whom went through the effort of rescuing them from shelters (which is not always the easiest route!), we are also paying homage to the beautiful city we're all living in – Boston! The book is dotted with cityscapes. Oh, I also did the calligraphy for each pets' name :)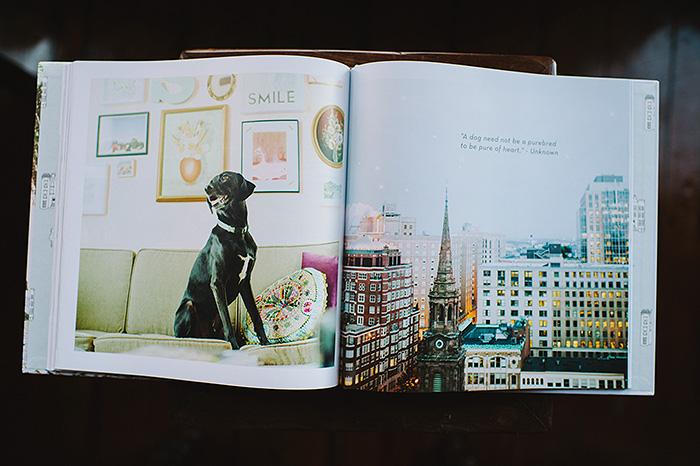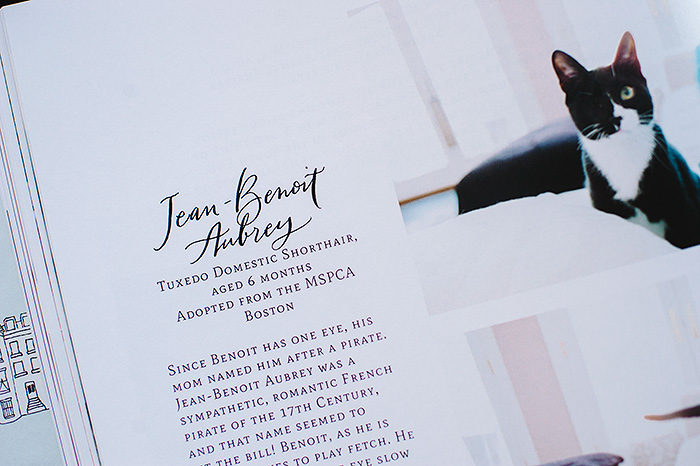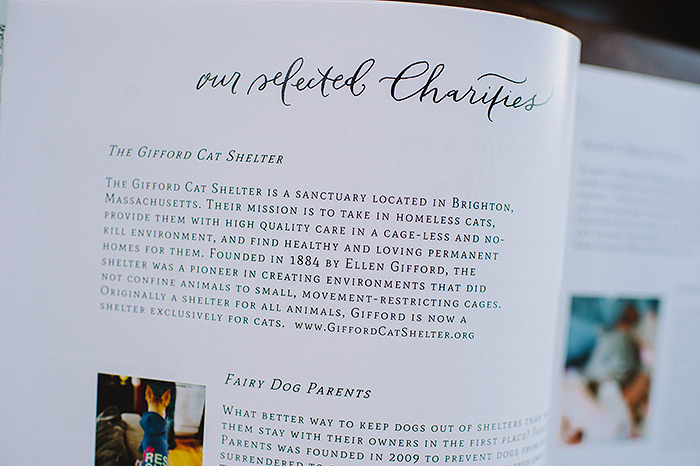 Bring a Rescue home for the holidays!
Brittany is standing by, ready to take your order. :)